Scott serves a wide range of clients from young investors and families seeking to begin their long-term financial planning journey, to rising entrepreneurs and business owners, to successful professionals nearing the height of their careers or enjoying the good life they've earned.  
He also works with real estate investors providing advice on tax-deferred exchanges under IRS Section 1031, and by offering passive real estate as reinvestment or initial investment options for accredited investors.
He holds a Series 7 General Securities license with the Financial Industry Regulatory Authority (FINRA), and is an Investment Advisor Representative (Series 66 Uniform Combined State Law license). He also holds a Texas insurance license.  In addition to Texas, Scott currently serves clients in California, Wyoming, Washington, Illinois, Florida and Tennessee.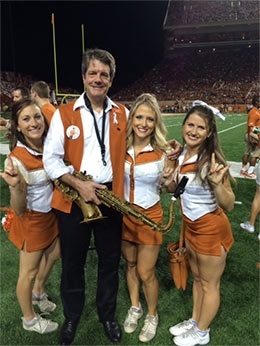 Scott founded Current Investments in 2019 after 5 years with Upstream Investment Partners in Austin, and 3 years with a large, nation-wide investment firm. Prior to that he has over 25 years working in various finance and treasury roles with Fortune 500 companies and mid-size, high tech firms. His career in financial management began with 10 years at the National Aeronautics and Space Administration (NASA) in Washington, D.C. and Houston. He earned his Master's Degree in Management Finance from the University of Maryland, and Bachelor's Degree from the University of Texas at Austin.
Scott lives in Austin and is raising two beautiful daughters. Scott is active in the University of Texas Longhorn Alumni Band (he plays saxophone) and serves on the Board of the Austin Founder Lions Club. He supports and volunteers with other non-profits including the Trinity Center Outreach program at St. David's Episcopal Church, and Black Fret, an organization dedicated to promoting and preserving the live music scene in Austin.